Live Chat Customer Service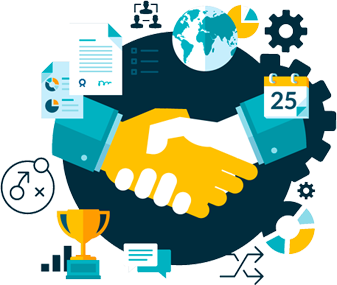 Gearing to build long term client relationship requires a productive approach and the belief that the "Customer Is King".
For businesses, or online businesses they actually want their current customers to return back and wish to attract even more customers. The need is to keep your valuable customers at the heart of everything they do.
Live Chat Customer Support
Actually knowing how to solve their queries via interaction is challenging. This means from listening to customer information, understanding their problems, and to provide unique & relevant answers to customers. These are a few endeavors to add value to your customer service; the operative solution includes live chat, email, and phone calls. This all would really work—especially live chat customer support servce what the customer really need.
Yes Customers Can Multitask
The seamless interaction with companies is what your customers want; a personal touch & interactions make them feel like special that is beneficial in gaining more customers. Customers do not want to see your face; they need solutions on different topics, business growth, market trends, and the customer's experience.
Investing in Live Chat Customer Service influences customer service at the same time you may improve business relationship with them. In establishing a customer-centric mindset you need not to spend millions and millions of dollars, you just need to appease customers to gain their trust.
Live Chat system allow multi-tasking, customers prefer live chat for customer service because it allows them to multitask and helps them to talk or shop while they chat.
Customer Loyalty the Obvious Benefit
A right attitude & enthusiasm needed to earn customer's overall satisfaction. No matter what you sell or offer, it could be a product, software or service; you need to maintain a balance in the business. Live Chat Customer Service helps in keeping customers happy and making sure their problems are heard in the friendliest manner.
Customers will always like loyalty in the provided customer service that outweighs any other problem simply because loyalty is the cornerstone of customer service excellence. Yes – customer trust and confidence are linked to bottom line of any business that will bring changes in a more positive manner.
The key to winning the market starts with customer service. Live chat support allows bring out the best in the industry by building customer loyalty & excellence.